P & B Textiles - Alessia - 108" Wide
Maywood Studio
Beautiful Basics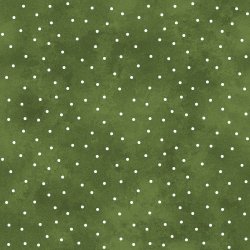 Free Spirit - Kaffe Fassett Classics (40) PC Design Rolls
Free Spirit - Kaffe Fassett Classics Fat Quarter Bundle (20) PCs
Free Spirit - Kaffe Fassett
Collective Classics
42 PC - 10" Charm Pack
Maywood Studio - Cottage Bouquet
Maywood Studio - Kimberbell Solids
| | | |
| --- | --- | --- |
| Quilt by Betsy N - All Made With Bear's Paw Fabrics | | Mary C's Very First Quilt |
| | | |
Riley Blake
Sunshine & Dewdrops
Debbie M entered this beautiful quilt in a State Fair and won nothing 🥲
It was entered under "Quilted Over 65 Years" category,
where it should have been under "Hand Embroidered."
It certainly wins our 'BPF' Blue Ribbon!
Mary C's
Very First Quilt
By Sandy S.
What Kaffe Fabrics Can Do!
Check Out Our Aurifil 50wt
Solid & Variegated Threads
Chickadees
& Berries Panel
Maywood Studio
Little Lambies Woolies Pattern & Flannel
Maywood Studio
Kimberbell Silky Solids
Coconut Cream
Riley Blake
December Table Topper of the Month
Christmas Trees - Kit
Michael Miller - Fairy Frost
Robert Kaufman
Pokemon in Circles

Her First Bargello Quilt!
by Betsy G.
Springs Creative
Disney Classic - Pooh Playing
Riley Blake - Sunshine & Dewdrops
Kaffe Fassett Umbrellas
Assorted Designs
Riley Blake
Bee Ginghams Fat Quarter Bundle (36)
by Lori Holt
Northcott - Day Dreamin Basic - Plaster of Paris
Northcott - Stonehenge Gradations
Maywood Studio - Kimberbell - Pretty Petals
Free Spirit - Tula Pink - True Colors
Seasonal Wool / Wool Felt Patterns
Riley Blake - Squared Table Topper Kits of the Month

Tula Pink - True Colors Tiny Dots
Christmas Strips (40) Pcs
Stacey's Horses at Sunrise
Riley Blake - Hershey Halloween
P&B Textiles - Homemade Happiness